Worship Council
The worship council are a very important part of school life at St Saviour's. We help to lead collective worship every day. It is our responsibility to put the reflections slides and the entry music on whilst all the classes come into the hall when we are able to come together as a school, or to lead prayers and worship when we join together virtually. We also choose the song that the school sings and put the song and words on the board during the collective worship. We monitor the worship and prayer areas around the school and in the classrooms to make sure they reflect how important worship is to us at St Saviour's and we conduct the pupil voice questionnaire to our classes and report back to the rest of the worship council. We have worship council meetings to discuss how worship is going at our school and ways we can further improve worship and reflection at St Saviour's.
News from the Worship Council
Autumn term, week 11: This week the worship council have been leading pupil voice in their classes. We asked our classes questions from the RE and worship survey and wrote down their answers.  We have also been helping our classes prepare for our upcoming Christmas concerts!
Autumn term, week 10: We have been carrying out monitoring to ensure all the classes are saying the hometime prayer and discussing how they have lived the vision every day. We checked that all the classes have a copy of the home time prayer and vision displayed in their classrooms. We saw some great RE work going on around the school this week!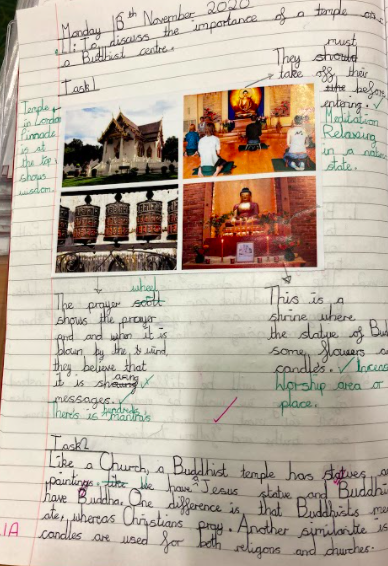 Autumn term, week 9: This week we helped to prepare the harvest donations for collection to our chosen charity, a local women's refuge. We have also continued to work on our floor books for our courageous advocacy projects.
Autumn term, week 8: This week we made sure our classes were displaying their harvest donations. There really are some generous donations which will help those in need! We have been making sure classes get the opportunity to visit the lovely prayer spaces in the school every week.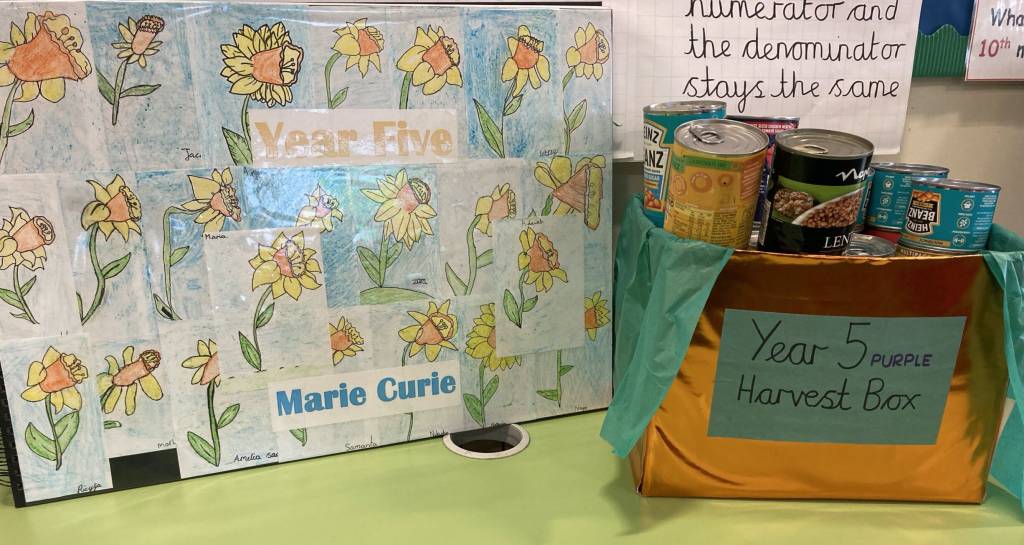 Autumn term, week 7: This week we led the shining star collective worship for our bubbles. We fed back to our bubbles what was discussed last week in our worship council meeting and shared what our school will be doing for Harvest this year. We are looking forward to adding what we do for Harvest to our courageous advocacy display. We also made sure our bubbles continued to work on our courageous advocacy projects and record all our work in our floorbooks.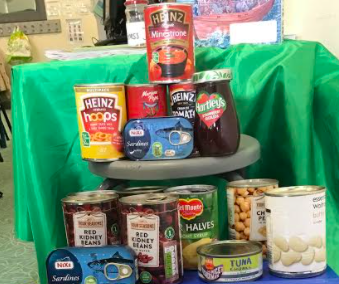 Autumn term, week 6: This week we have been leading the home time prayer at the end of each day. We also received some new crucifixes and it was our job to check which classrooms were in need of one and to deliver them. We also had a socially distanced worship council meeting to discuss what our school will do for Harvest this year.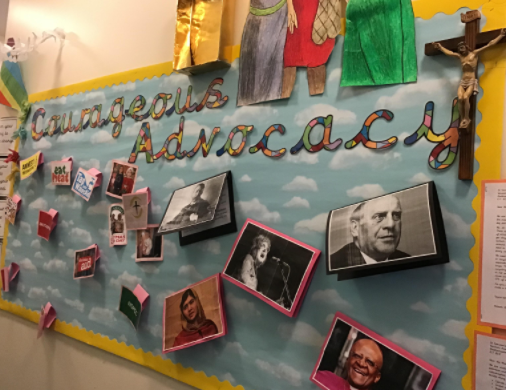 Autumn term, week 5: The children at our school have been enjoying some lovely virtual assemblies held by St. Mary's Church in Walthamstow who told us the story called 'When Jesus Called Matthew' this week. You can listen to the story online by clicking here. Our questions to the classes were: Who do you think gets respected in our world? What makes you feel respected? How do you think we can respect each other better? I wonder what your responses to those questions are! Feel free to tell us what you think when you see us around!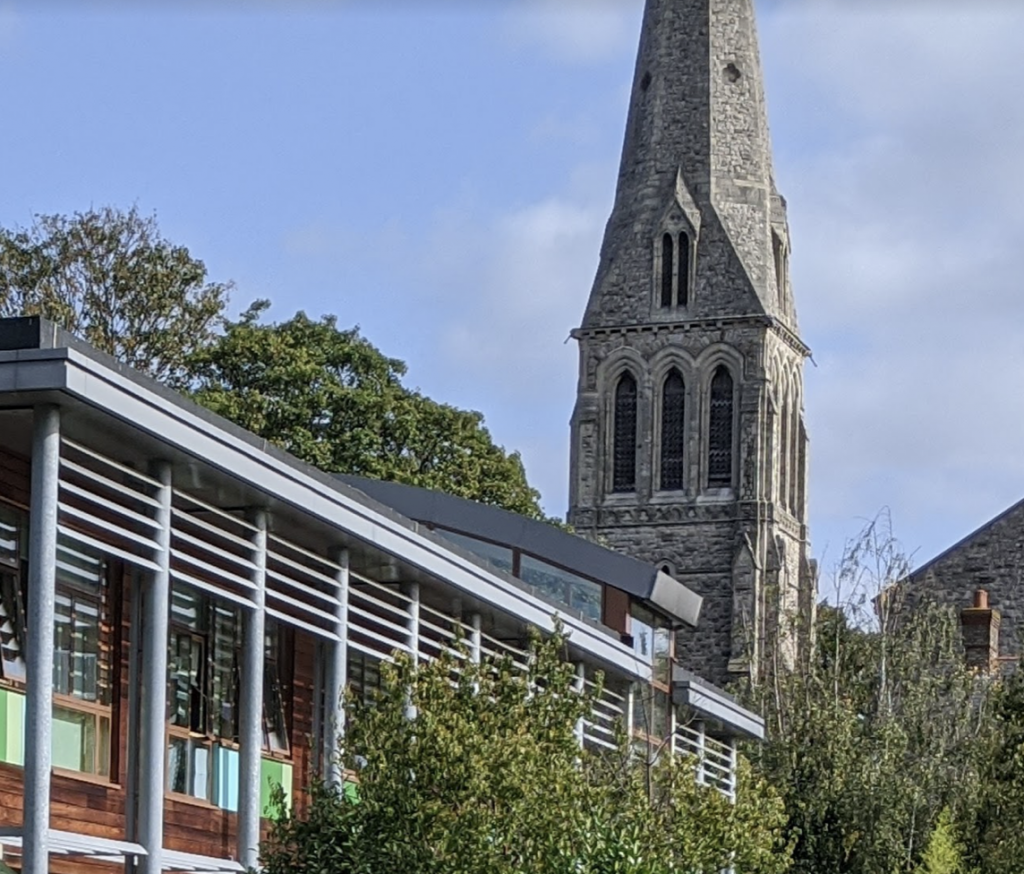 Autumn term, week 4: This week, we have been thinking about prayer areas and quiet spaces around the school where children can reflect and pray. There are some lovely prayer tables, areas and boxes for children from Reception to Year 6 to use. We have looked at some and thought about how they could be made even better!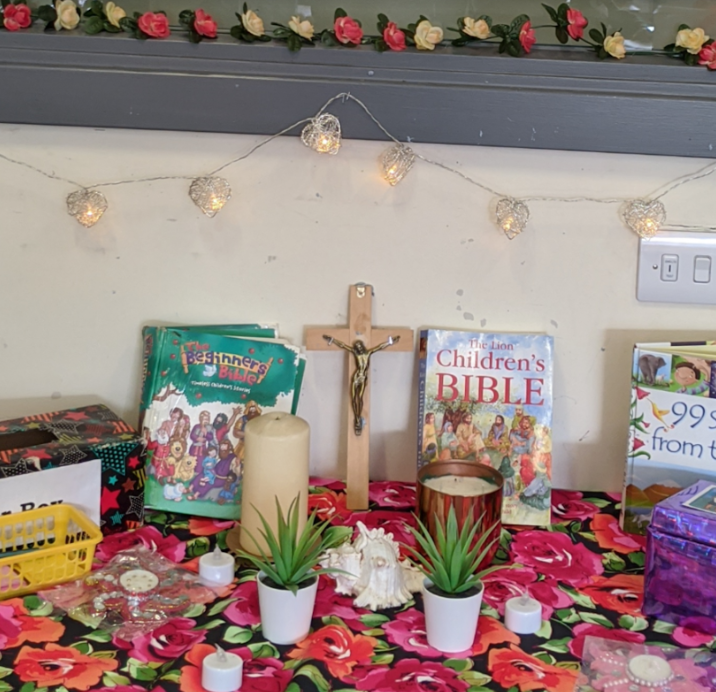 Autumn term, week 3: At the moment, our collective worship assemblies have been virtual … but that hasn't stopped us leading our friends in prayer! Here we are livestreaming ourselves onto the screens of each classroom so that our important whole school worship sessions can still take place.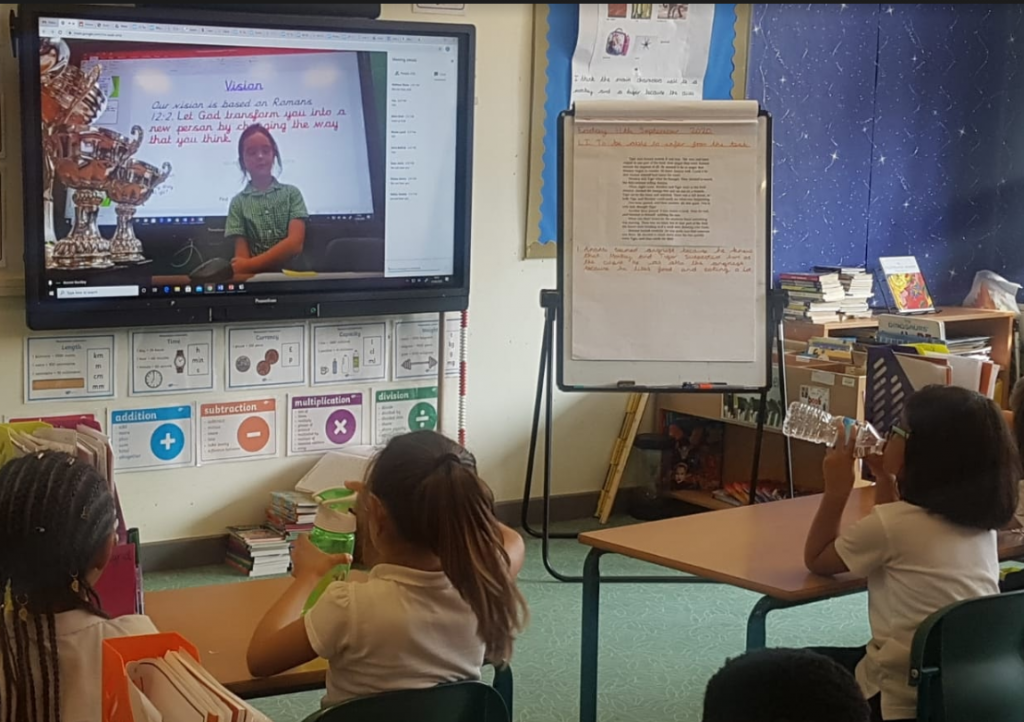 Autumn term, week 2: We are so thankful to be back to school and all to be together again. Each class have been talking about values this week and we have been helping the teachers to come up with interesting and engaging ways that they can help their classes to reflect on Christian, British and school values.