Remote Learning – Support
We have planned a remote learning strategy which will be used in the event of a 'bubble' self-isolating or in the possibility of a full school closure to ensure continuity of education for our pupils. Information about remote learning can be found under the Covid-19 tab on our school website.
You can view more details about our remote learning strategy and read our policy on this by clicking here.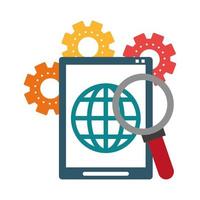 We understand that some may experience technical issues when attempting to access our remote learning provision. We hope the following links might assist:
Click here for a short video showing how to log in and use Google Classroom
Click here for a step by step guide explaining how to join virtual 'live' lessons
Click here for a short step by step video showing how to submit work digitally within Google Classroom
Click here to read our 'Live Lessons: Information for Parents and Carers'
Click here to view our 'Parent Guide to Safe Online Communication'.
If you have any questions about remote learning or technical difficulties in accessing Google Classroom, please contact the school office who will be happy to assist.